Chris Martin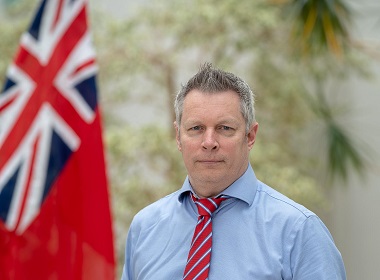 Senior Surveyor
marine.survey@gov.im
+44 (0)1624 688528
Chris joined the ship registry in 2003 following a successful seagoing career, sailing as Chief Engineer and holds an unlimited UK STCW III/2 Chief Engineer's COC.
Chris' work in the ship registry is very varied covering audits, inspection and surveys of all types of new and existing vessels.
He particularly enjoys the challenge of Large Commercial Yachts and has been involved as the flag surveyor on many interesting newbuild projects over the years. He also is involved with the ongoing development of the yacht code and it's interpretations working closely with other members of the REG.
Outside work Chris enjoys anything motorcycle related, walking his dogs on the beach or kayak fishing in search of supper though only in the summer months!