Martyn Oates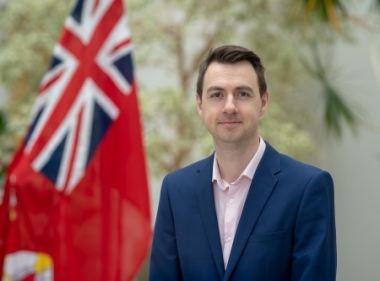 Senior Policy Officer
martyn.oates@gov.im
+44 1624 688516
Martyn joined the Ship Registry's technical policy team in 2015 and has a particular interest in MARPOL and MLC matters. Martyn's day-to-day duties include maintaining our library of shipping notices, working on projects to apply international conventions into Manx Law and administering our website and social media channels.
Before working at the Ship Registry, Martyn worked for a local Corporate Service Provider (CSP) which specialised in yachting and aviation structures, providing him with valuable mix of private and public sector experience. Prior to this, Martyn attended Lancaster University receiving a degree in Economics & International Relations.
Outside of work, Martyn enjoys playing golf and cricket.