The Isle of Man is looking for two highly motivated Senior Surveyors to join the survey team of its successful international ship register. These are highly specialist technical posts requiring specific maritime skills and experience.
The Isle of Man Ship Registry is one of the world's leading registers of ships and super yachts. A British register providing the very best in service to its valued clients; it is the flag of choice for owners looking for quality and partnership from a Flag Administration.
Reporting to the Principal Surveyor, the Senior Surveyors will undertake audits, surveys and inspections on board Isle of Man registered ships and companies, and on board ships and commercial yachts proposed for registry in the Island with a view to ensuring and maintaining the highest standards in all areas, structural, operational and equipment for any Isle of Man vessel.
Based in the Isle of Man, the successful candidates will enjoy an exceptional quality of life and genuine work-life balance in a safe and beautiful environment offering high standards of education and healthcare.
More details of the duties of the posts can be obtained from Brian Thomson on 01624 688523 or email Brian.Thomson@gov.im. Please note that there are two posts which have slightly different requirements. Please view these here and here.
Please note the closing date for applications is 29th October 2019.
Senior Surveyor (Class)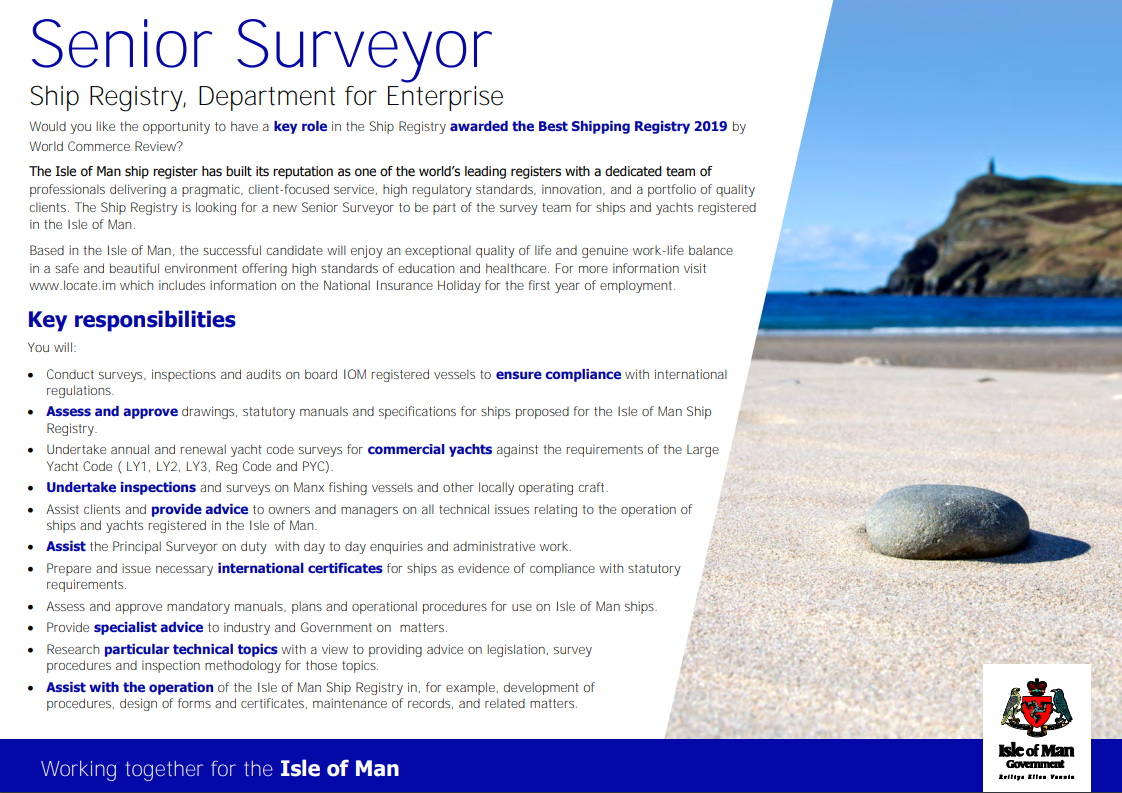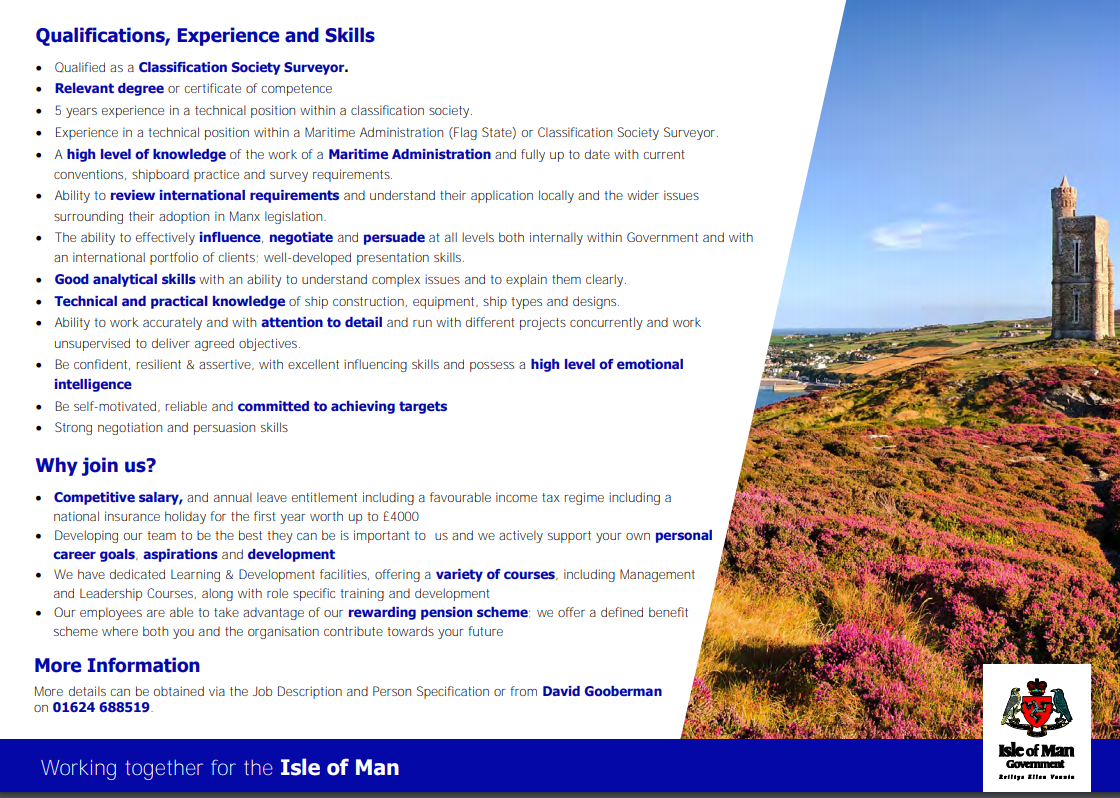 SENIOR SURVEYOR (NON-CLASS)