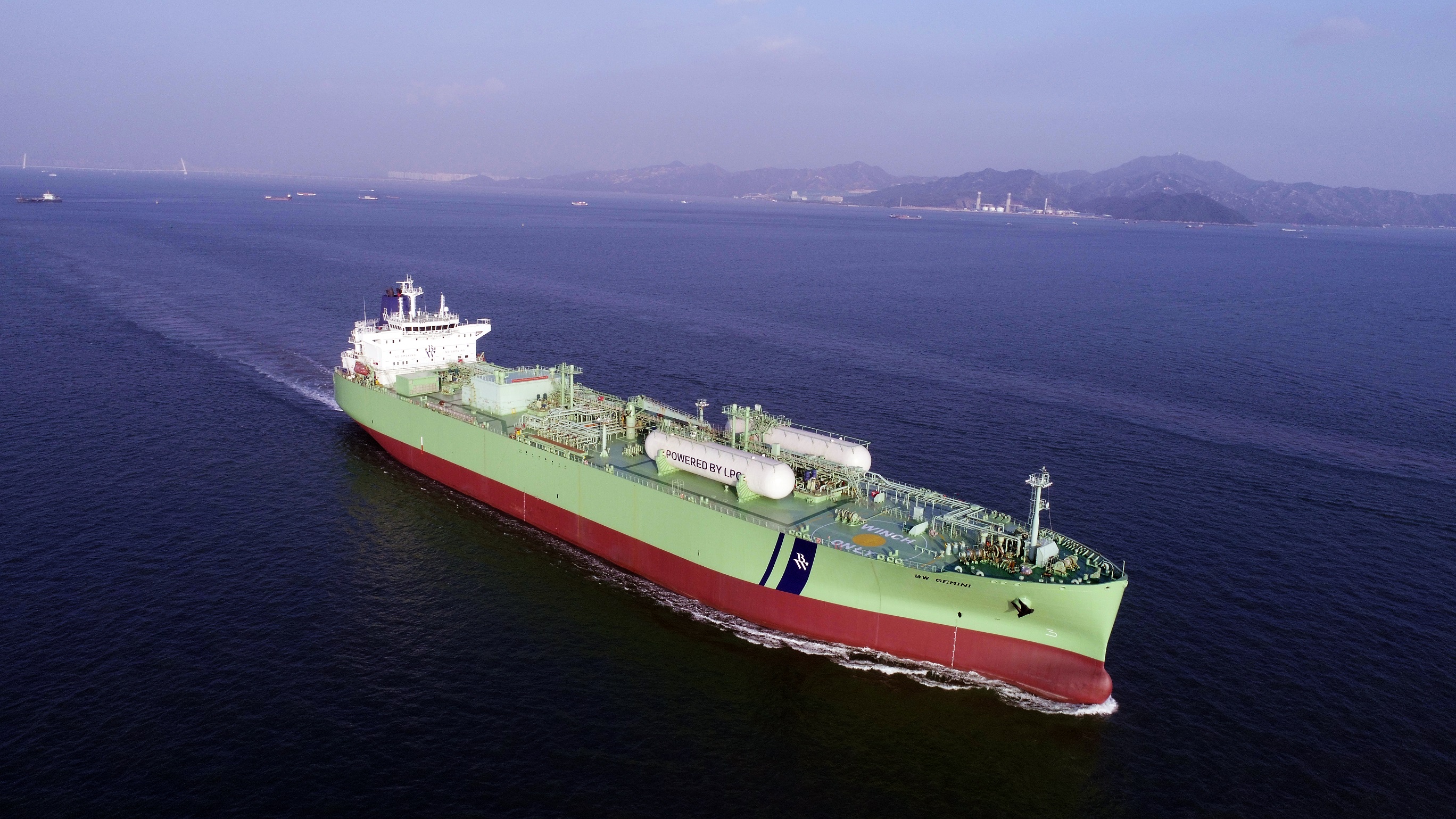 Isle of Man Ship Registry is leading the way in changing perceptions about the potential for LPG fuel to power gas carriers built before January 2016.
Senior surveyor Bill Liddell detailed the Registry's ground-breaking work in helping shipping clients meet greenhouse gas emissions targets to delegates at an event during Riviera Maritime Media's Marine Fuels Webinar Week.
In 2019 IOMSR carried out work with Oslo-listed shipping company BW LPG to enable ships to be retrofitted to run on liquefied petroleum gas (LPG). The work set a precedent in the industry enabling the IOMSR to issue the first flag acceptance of a modification to use LPG as fuel for previous code gas tankers.
A poll during the event, on Monday, found the majority of delegates had never considered retrofitting vessels built under the 1983 International Gas Carrier code (as amended), indicating the great strides the flag state took in its work to enable the Very Large Gas Carrier (VLGC) BW Gemini to run on LPG.
When asked why liquefied natural gas (LNG) is taking the market lead ahead of LPG, Mr Liddell told the webinar: "LNG is a more widely understood fuel, but LPG is being looked at with more scrutiny now. Previous codes were written for LNG and the wider perception is that LNG is 'the' fuel, but we're trying to rewrite everything."
In early 2020, the World LPG Association made it clear that the gas, which comes in the form of propane and butane, would play a major role in achieving the targeted 50 per cent reduction in greenhouse gas emissions by 2050.
Vessels built to the International Gas Carrier code (2016 IGC code) are permitted to run on LPG fuel from delivery, but this was not an option for vessels built under the previous code – until IOMSR got involved.
Mr Liddell told the virtual meeting, titled LPG as marine fuel: lessons learned from the pioneers, that the Registry had been approached with the question about using LPG as a fuel with a solution coming through thinking "outside the box" and working in collaboration with interested parties. These included Wartsila Gas Solutions, MAN Energy Solutions and DNV-GL.
"We looked at safety, operating costs, transportation links, and the fact that LPG doesn't need cryogenic containment, and by November 2019 "we" were satisfied that it would be cost-effective," he told the webinar. "BW LPG planned to carry out the work during dry dock periods to minimise the time taken out of service, because the process of retrofitting takes around two months."
Each code provides regulation for variations to requirements by applying for a design equivalence for novel designs. IOMSR put together relevant paperwork and submitted an application to the International Maritime Organization, with the design equivalence granted in March 2020. Since then, four ships have been modified to run on LPG and are now back in service, with 11 more set to follow suit by 2022. "It's not a perfect solution but it's a bridging solution," Mr Liddell said. "Owners have to consider where a particular ship will be going and what she will be doing before working out what fuel to use, because LPG is suited to some ships more than others."
Questions from those attending covered the role of bio LPG, with Mr Liddell stating that availability was one of the issues in creating bio LPG. "Do we have sufficient raw materials," he said. "Somebody will come up with a solution but we're trying to reduce our fossilised carbon footprint so if we can use bio LPG then all the better."
Summing up, he added: "Gaseous fuels aren't limited to gas carriers, but anything we use has to be as safe as LNG and the crew need to be trained accordingly. The fuel choice needs to be matched to the vessel type and the anticipated service of the ship. You've got to have a very open mind and be open to what your solution will be."