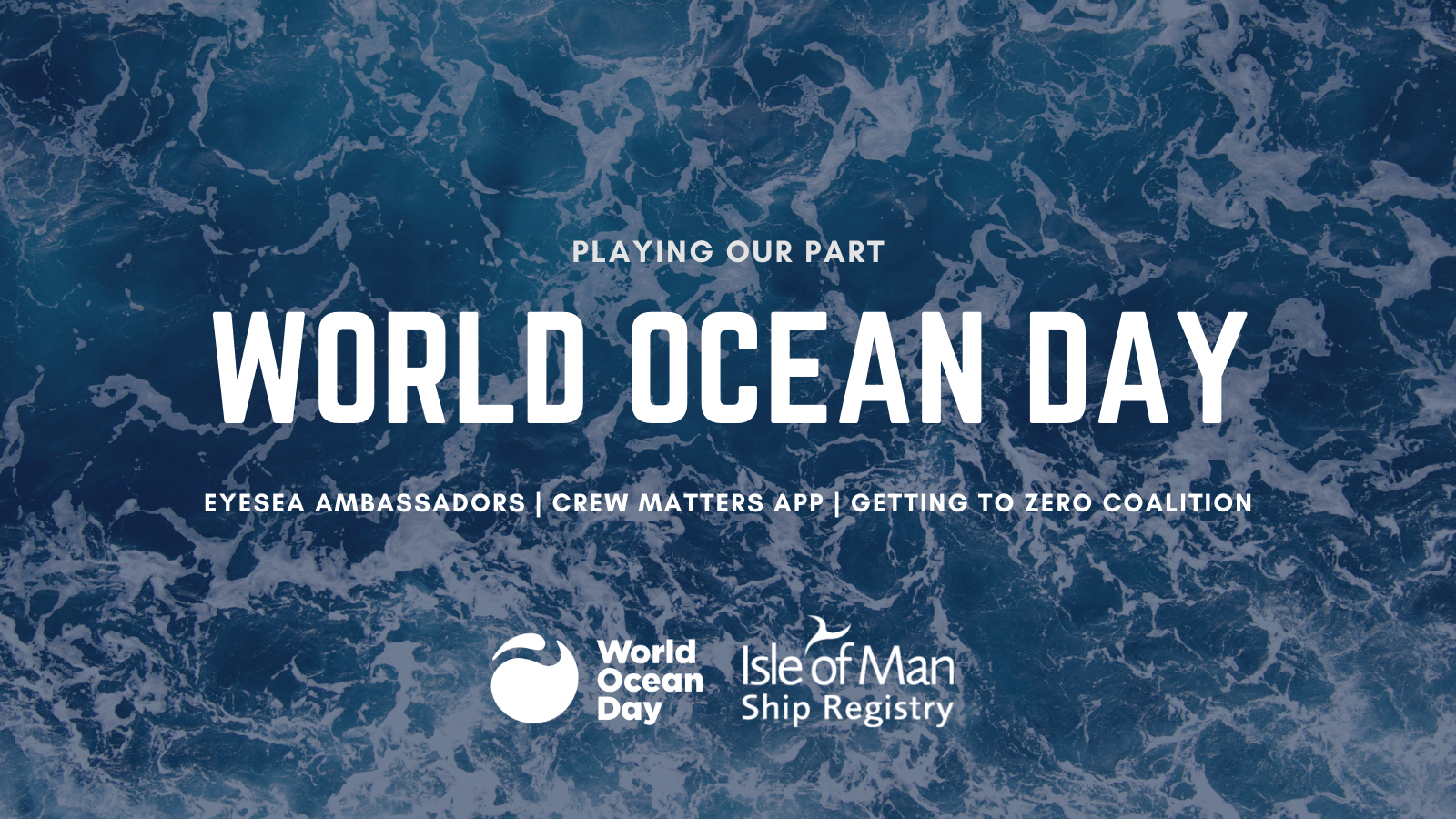 The world comes together on Tuesday June 8th to celebrate World Ocean Day.
The annual campaign unites the world in restoring the health of our blue planet, with the theme for 2021 'The Ocean: Life & Livelihoods'.
The Isle of Man Ship Registry is playing its part in a global movement which aims to protect at least 30% of our oceans by 2030. The '30x30' campaign will help safeguard the biodiversity of our oceans and combat the effects of climate change.
For example, the IOMSR is formally backing Eyesea, a not-for-profit organisation formed last year to map marine pollution. The newly developed Eyesea app allows seafarers to report the geolocation of pollution incidents such as oil spills, plastics, rubbish and debris which can then be passed to NGOs like Beach Buddies and Government organisations, which can then action clean-ups.
IOMSR director Cameron Mitchell, a marine engineer and ambassador for Eyesea, has witnessed first-hand the devastating effects of plastic pollution and other garbage on the marine environment during 17 years at sea.
He aims to mobilise the 10,000 seafarers sailing under the IOMSR flag to document and report instances of pollution they witness through the app.
"At the IOMSR we care about the sea and our values very much align to those of Eyesea," he said. "We believe that by partnering with Eyesea, we can make a genuine difference and actually do something to tackle the terrible pollution of our coastline and oceans worldwide."
The IOMSR is also promoting the adoption of green propulsion technology: last November, the registry became the first flag state to join the Getting to Zero Coalition, an industry-led alliance working towards decarbonising the international maritime shipping sector.